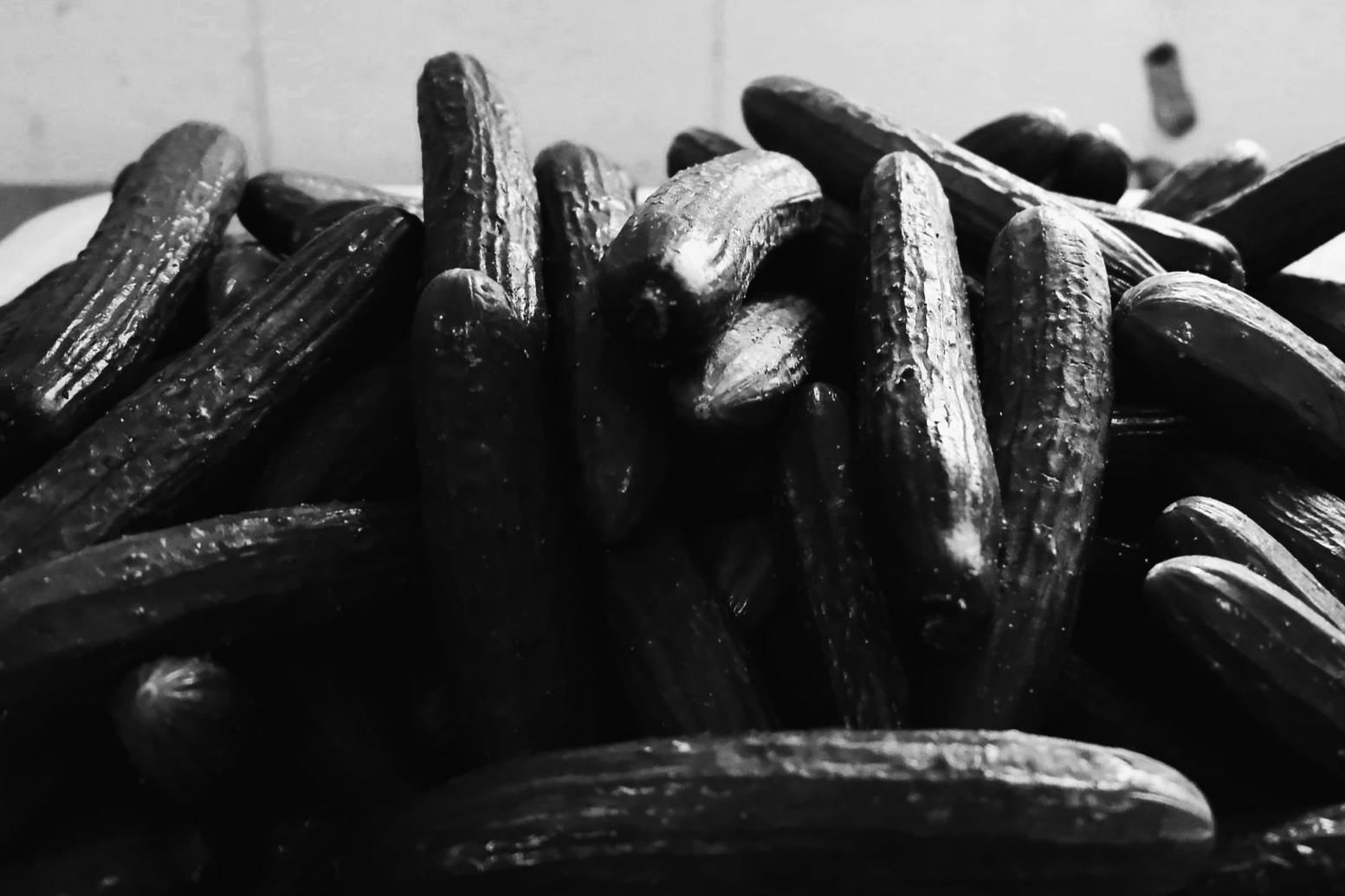 Sweet and Spicy Zucchini Relish
How to
Gather Ingredients and Tools and prep Ingredients as indicated.

In a Food Processor, pulse Zucchini into small pieces, then place in Colander over a Bowl and add ½ Salt. Let sit to remove excess water. Now pulse Onions in Food Processor and add to Colander. Do the same with the Peppers. Let Vegetables sit for 15 Minutes.

Meanwhile, add Apple Cider Vinegar, Honey, Mustard Seed, and Salt into a Large Pot and bring to a boil.

Add Vegetables to Pot and reduce to a simmer, then cook for 30 minutes.

Let cool (about 2 hours) and then place into Jars.
Bonus!
For mild Relish, omit the Jalapenos.

For a spicier Relish, increase the quantity of Jalapenos or use a hotter Pepper.



Ingredients
2 Medium Zucchini, ends removed and cut into ¼" slices

1 Large Onion, peeled and roughly chopped

2 Medium Bell Peppers (1 Yellow, 1 Red), deseeded and chopped

3 Jalapeno Peppers, stems removed

1 Tbsp Salt

3 Cups Apple Cider Vinegar

1 ½ Cup Honey

1 tsp Mustard Seed
Tools
Bowl

Measuring Cup

Measuring Spoons

Large Pot

Colander

Spoon

Food Processor

Airtight Container
Storage
Airtight Container in the Refrigerator for 2 Months.
Use Your Sweet and Spicy Zucchini Relish in the following Recipes: