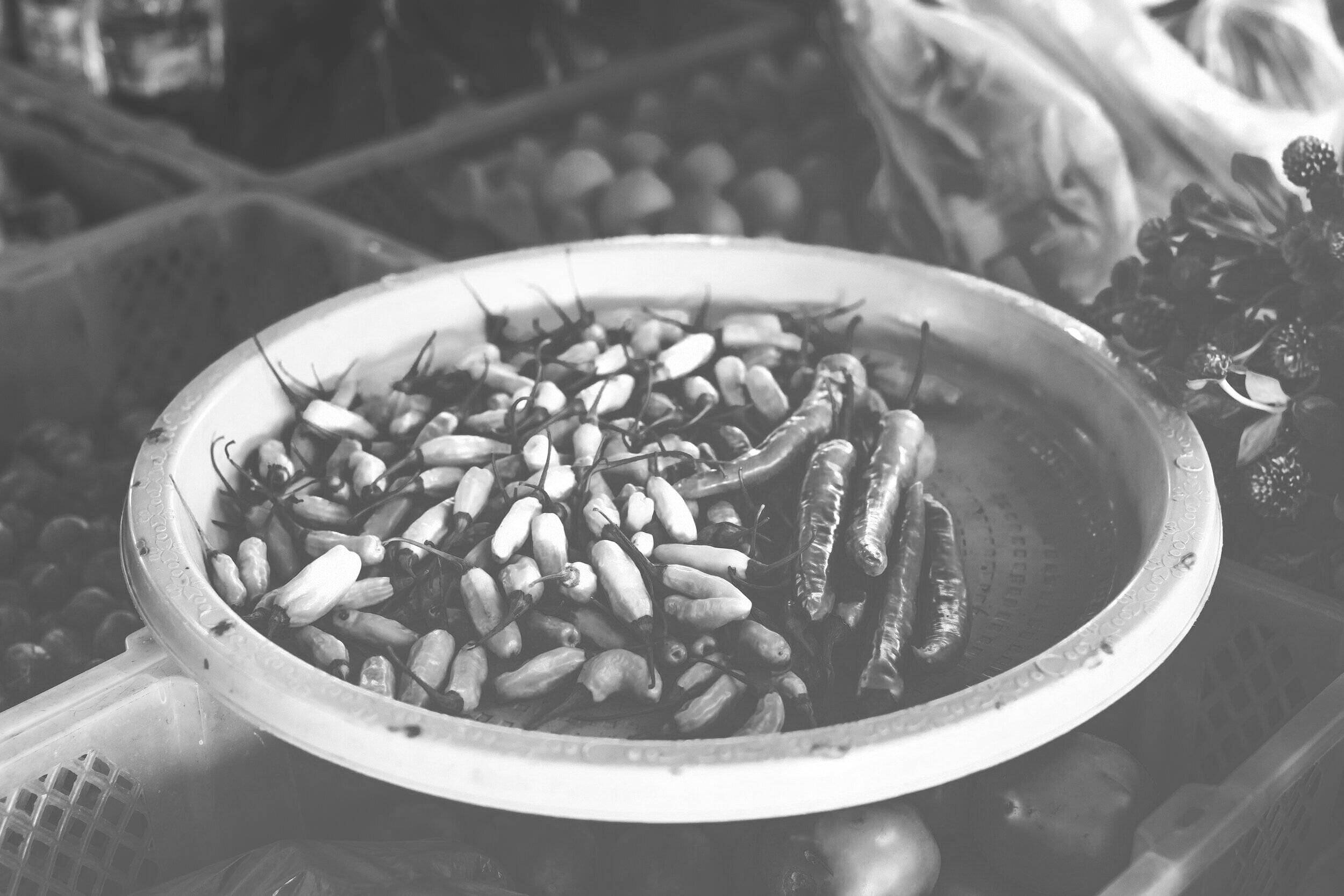 Sautéed Shishito Peppers and Celery
How to
Gather Ingredients and Tools and prep Ingredients as indicated.

Heat 1 Tbsp Camelina Oil in a Saute Pan on medium heat.

Add Peppers and Celery, create nice even layer, and let brown on one side.

Once browned, make a well in middle of the pan, then add remaining Oil and Butter melt.

Add Garlic to the melted Fat and saute until fragrant. Mix thoroughly.

Add Vinegar and Salt and mix. Garnish with chopped Cilantro.



Bonus!
If you like spicy try adding some spicy peppers or some Cowboy Candy.

Add any herbs or spices you prefer like ground Coriander if you can't find fresh Cilantro.



Ingredients
½ pound Shishito Peppers, in ¼" sliced rings

5 stalks Celery, in ¼" sliced rings

2 Tbsp Camelina Oil

3 cloves Garlic, chopped

¼ Cup Apple Cider Vinegar

1 Tbsp Cilantro, chopped

1 Tbsp Butter

1 Tbsp Salt



Tools
Cutting Board

Knife

Saute Pan

Spoon

Measuring Cups

Measuring Spoon

Airtight Container
Storage
Airtight Container in the Fridge for 4 days.