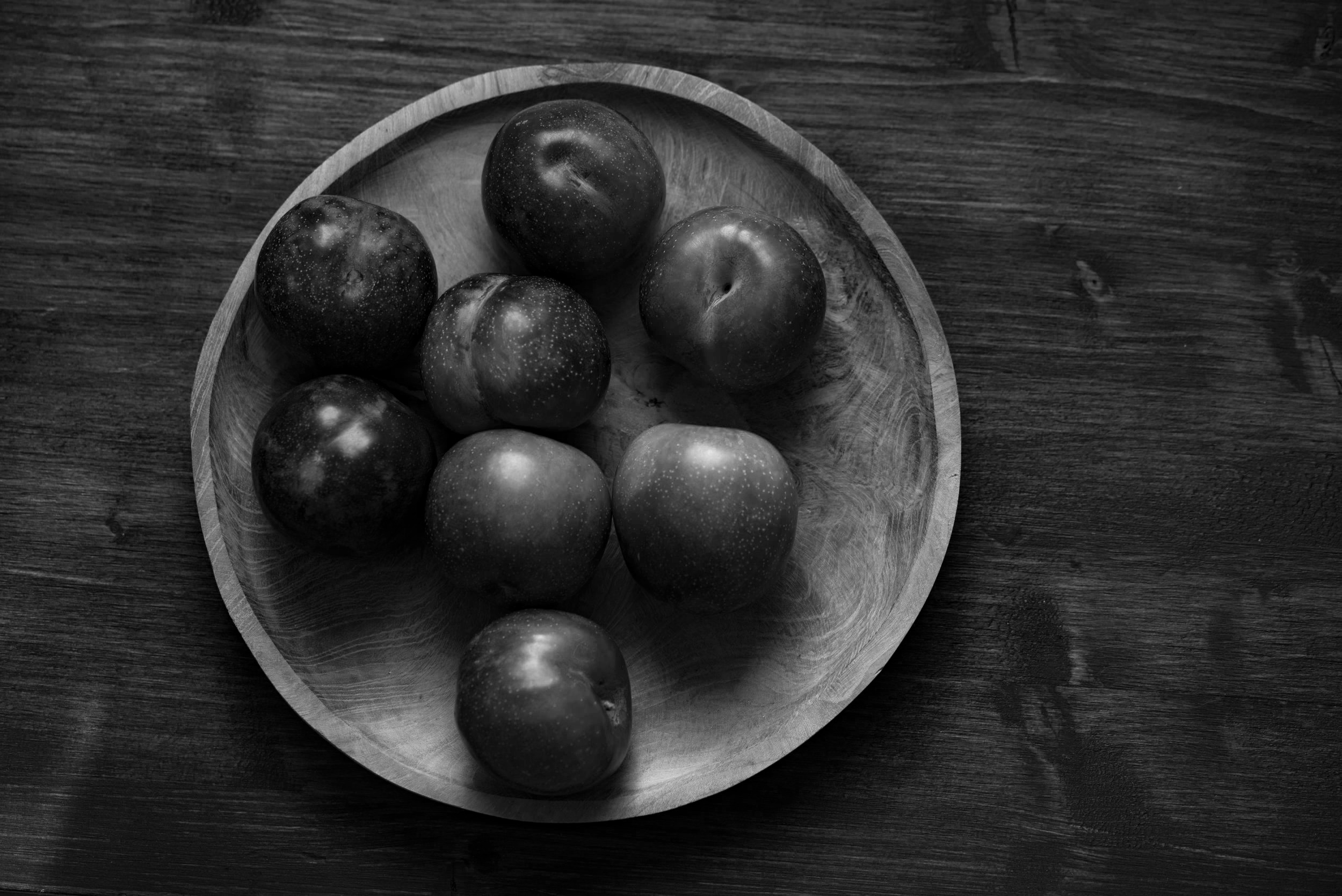 How to
Preheat oven to 375 F°

Gather Ingredients and Tools and prep Ingredients as indicated.
Place Peaches in a Bowl, drizzle Oil, then sprinkle with Salt and toss to combine.

On a Half Sheet Tray with Roasting Rack, place Peaches with skin side down.

Roast for roughly 25 minutes until golden and caramelized.



Bonus!
Try using different types of stone fruit such as Plums or Nectarines, or a mixture of all!

In the Bowl, try adding different herbs such as Thyme or Rosemary.

Cut into bite size pieces and toss with fresh Mint.

Add to a bowl of Yogurt for breakfast or dessert!









Ingredients
6 Medium Peaches, cut in half and pit removed

2 Tbsp Camelina Oil

1 Tbsp Salt



Tools
Knife

Cutting Board

Measuring Spoons

Half Sheet Tray

Roasting Rack

Bowl

Spoon

Airtight Container
Storage
Airtight Container in the Refrigerator for 5 days.
Use Your Roasted Stone Fruit in the following Recipes: