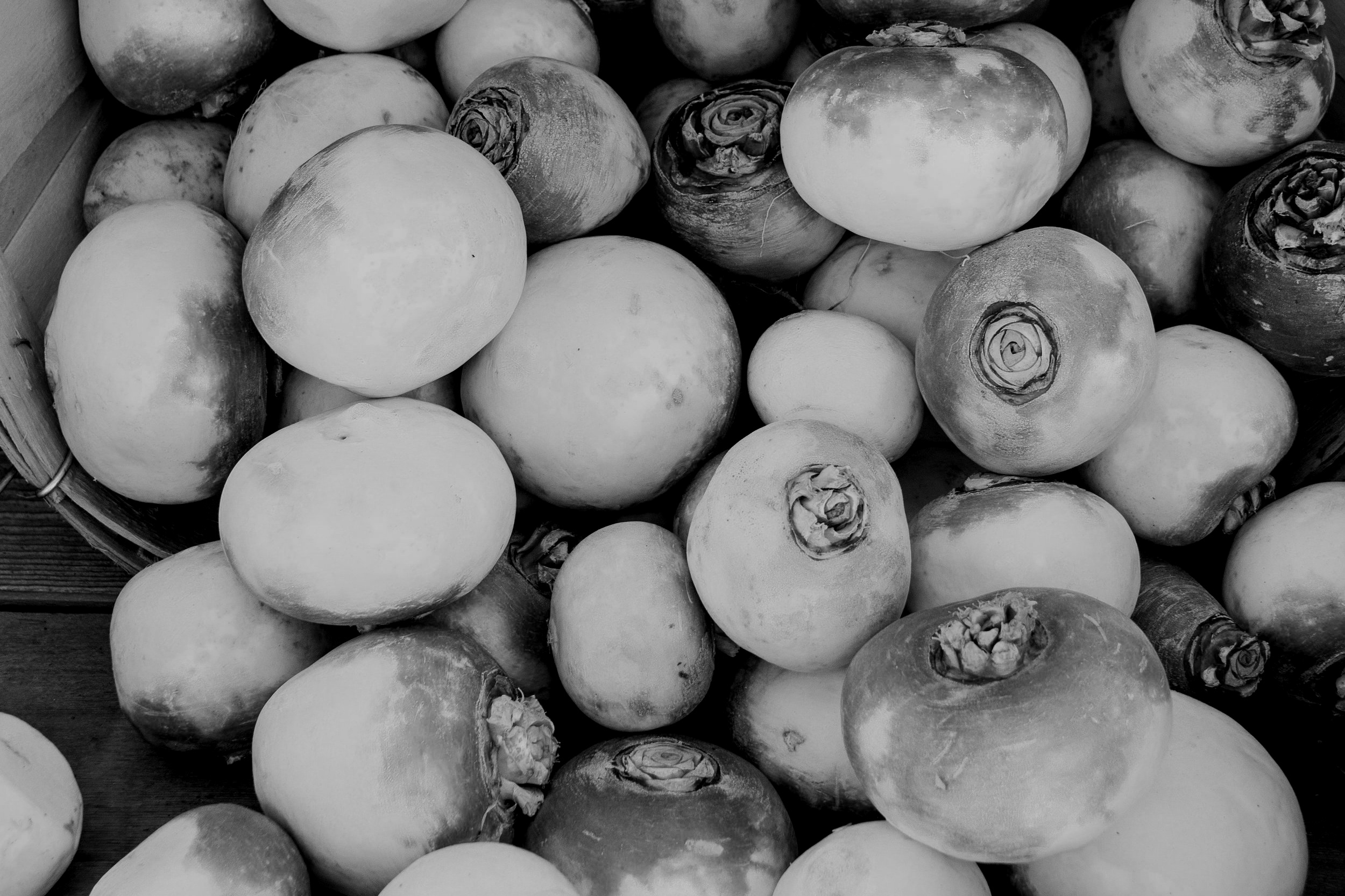 How to
Preheat oven to 375F°.

Gather Ingredients and Tools, prep Ingredients as indicated.

Place all Vegetables into a Bowl, add Oil, and toss to coat.

Add Vinegar, Herbs, and Salt, then toss again.

Place on Half Sheet Baking Tray lined with Parchment Paper and roast until fork tender and caramelized (30-40 minutes).

NOTE check each Vegetable variety for doneness.
Bonus!
Try adding different Root Vegetables like Potatoes.

Cut into smaller sizes for faster cooking, NOTE try to cut everything into similar sizes for equal cooking time.

Experiment with different Herbs.

Use leftovers for other recipes!
Ingredients
5 medium Carrots, peeled and cut into ¼ inch rounds

10 baby Turnips, rinsed and cut into wedges

5 small Beets, peeled and cut into wedges

½ Cup Camelina Oil

1 ½ Tbsp Salt

¼ Cup Red Wine Vinegar

6 Garlic Cloves, peeled and halved

6 sprigs Thyme, leaves stripped and chopped
Tools
Knife

Cutting Board

Peeler

Bowl

Half Sheet Baking Tray

Parchment Paper

Airtight Container
Storage
Airtight Container in Refrigerator for up to 5 days.
Use Your Roasted Roots in the following Recipes: