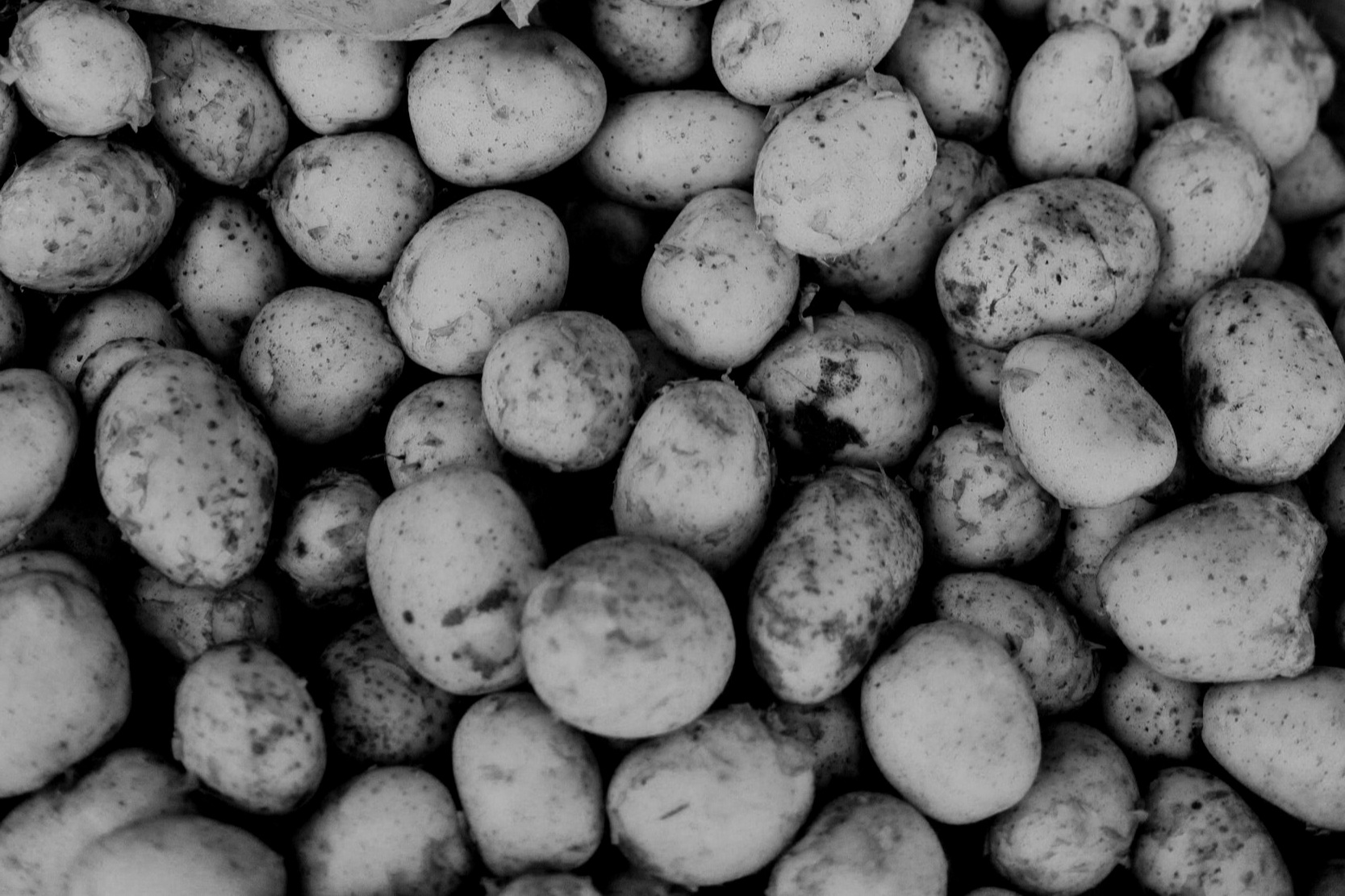 How to
Preheat oven to 200F°

Gather Ingredients and Tools and prep Ingredients as indicated.

Drain any excess liquid from Bowl of grated Potatoes and Onions, then add Eggs and mix.

Add Flour, so mixture thickens.

Heat Skillet to medium heat, then add Oil to cover ¼" of the bottom of the Skillet.

Once Oil is heated, add a scoop of Potato mixture (the size of a golf ball or a little larger), then press into a "pancake" with a thickness no more than ¼".

Once "pancake" is golden brown on one side, flip and repeat. Remove when color is achieved and test for doneness. Then place on paper towels to remove excess Oil.

If more cooking is necessary, place on Roasting Rack on Half Sheet Baking Tray and bake until done.

Bonus!
Serve with Sour Cream or Apple Sauce.

Treat as hashbrowns and serve with Eggs or our Anything Scramble.

Try different types of Potatoes.

Try different Flours for binding.






Ingredients
4 Potatoes, peeled and grated

1 Eggs, beaten

2 Tbsp Flour

1 Small Yellow Onion, peeled and grated

1 tsp Salt

2 Cup Oil
Tools
Knife

Cutting Board

Bowl

Measuring Cup

Measuring Spoons

Spoon

Airtight Container

Box Grater

Peeler

Roasting Rack

Half Sheet Baking Tray

Paper Towels

Whisk

Skillet

Off-Set Spatula
Storage
Airtight Container in the Fridge for 24 hours.