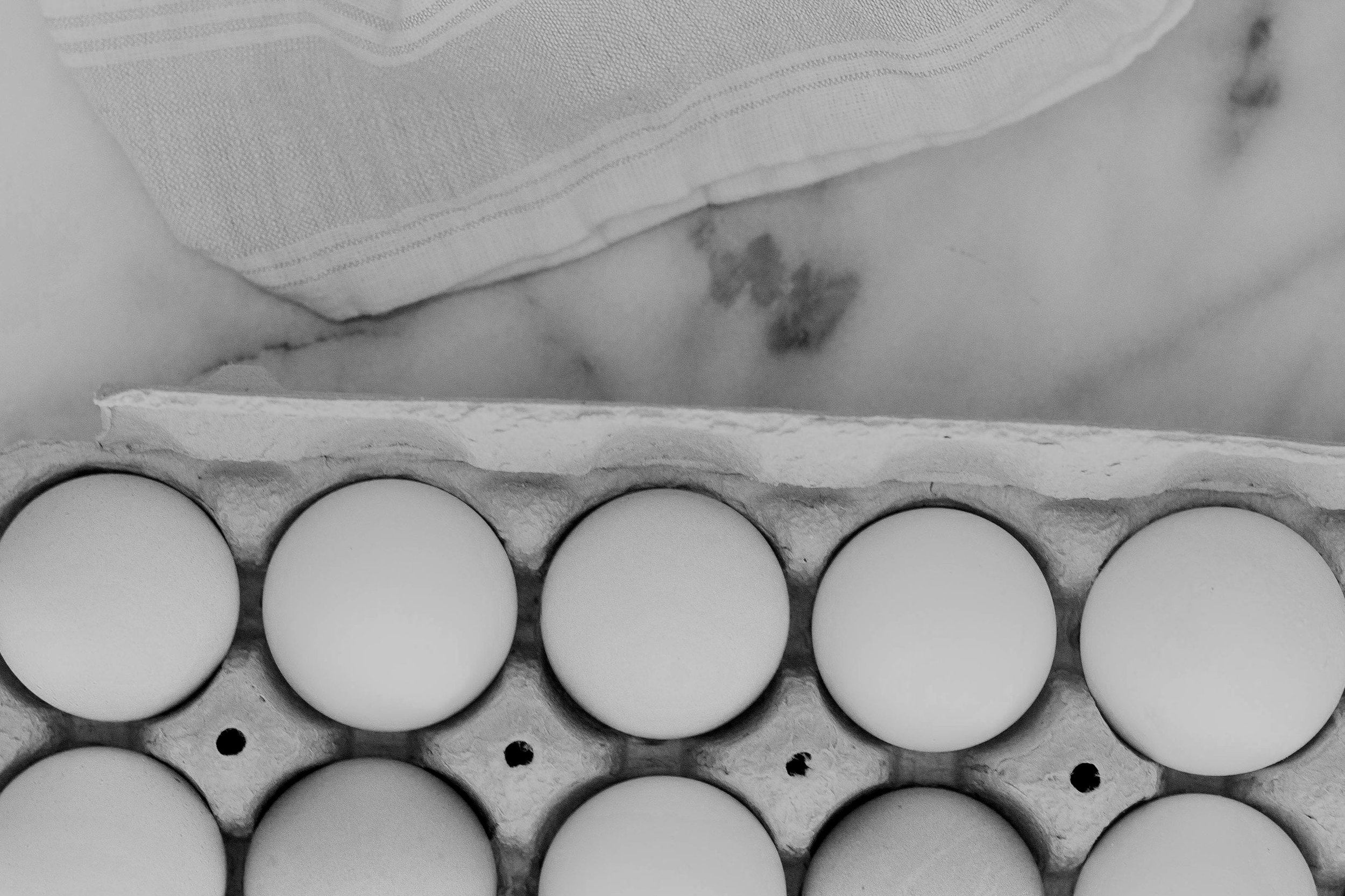 How to
Gather Ingredients and Tools and prep Ingredients as indicated.

Bring a pot of Water to a boil then reduce heat to low and add Vinegar.

Swirl liquid with a spoon towards the center of the Pot to create a vortex.

While vortex is spinning pour 1 Egg into the vortex (the spinning vortex will keep the Egg together).

Cook un-agitated for 3 minutes, then remove Egg with a slotted spoon and place on a Plate lined with Paper Towels to remove excess water.

Repeat vortex method for the rest of the Eggs.
Bonus!
Try with Red Wine Vinegar to give the eggs some color.

Try adding more Vinegar to add more acidic flavor (the initial Vinegar helps keep the Egg white together).

Add Poached Eggs to your favorite vegetable dish or on a piece of Toast.

To re-heat any leftovers, place Poached Egg in a Bowl with hot water for 2 minutes to break the chill, then enjoy!
Ingredients
4 Eggs, cracked and placed in Small Bowl

3 Tbsp Apple Cider Vinegar
Tools
Small Bowl

Measuring Spoons

Pot

Plate Lined with Paper Towel

Slotted Spoon

Spoon

Airtight Container
Storage
Airtight container for 3 days in the Refrigerator.
Use Your Poached Eggs in the following Recipes