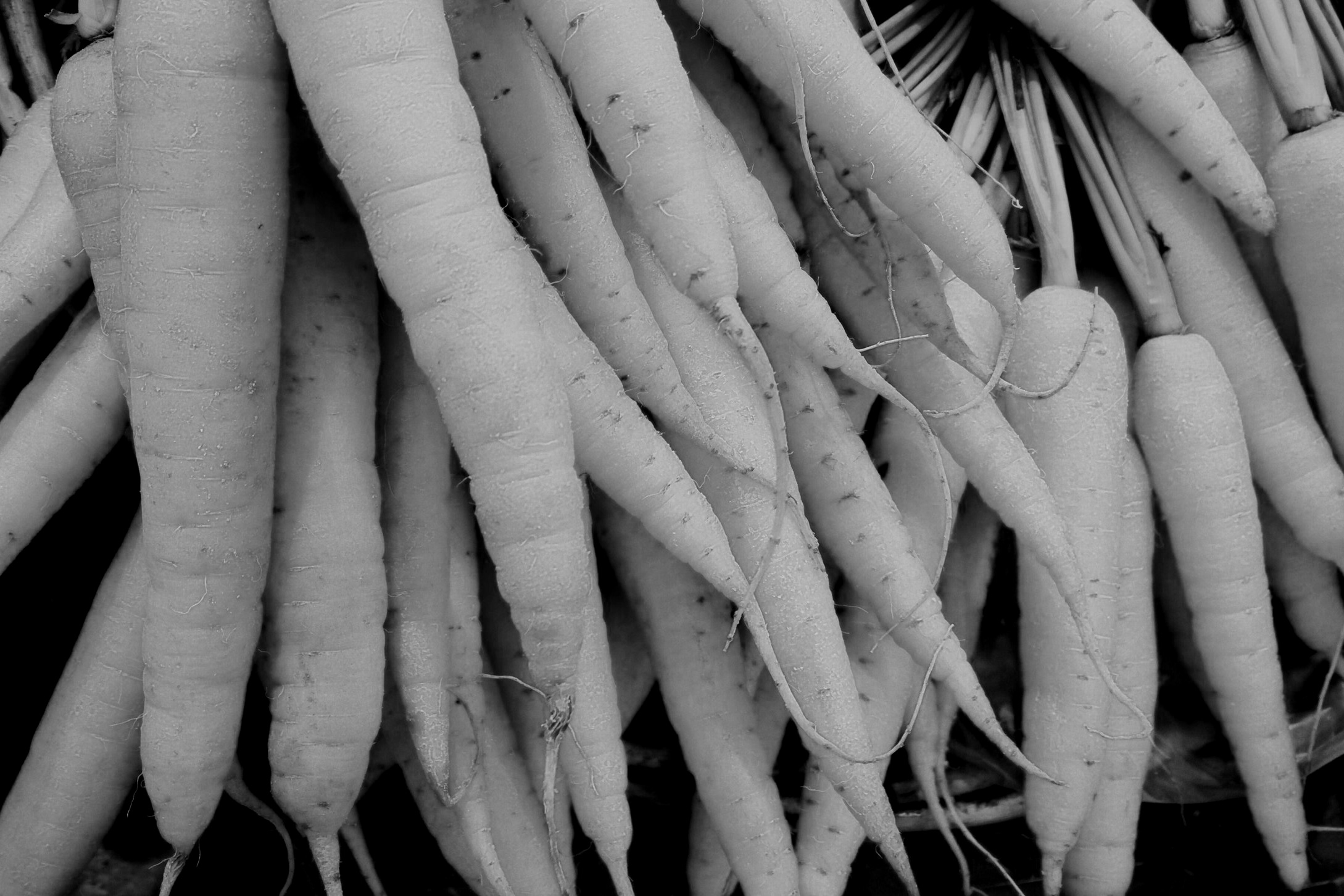 How to
Gather Ingredients and Tools and prep Ingredients as indicated.

Place everything except for Carrots into a Large Pot over high heat and bring to a simmer.

Peel Carrots and cut into ⅛" thick disks.

Place into liquid and cook until fork tender.

Remove Carrots, then cool liquid and Carrots separately.

Once cooled, combine both into glass Mason Jars and refrigerate.

Bonus!
Serve with Cheeses for an appetizer or snack.

Add to any Salad for a bright kick.

Use different Spices to change flavor.






INGREDIENTS
5 Pounds Carrots (similar sized)

2 cups Water

1 cup Apple Cider Vinegar

½ cup Honey

3 Garlic Cloves, peeled and cut into chunks

2 Tbsp Coriander Seed

1 Tbsp Salt
TOOLS
Knife

Cutting Board

Bowl

Measuring Cup

Measuring Spoons

Large Pot

Mandolin

Slotted Spoon or Strainer

Spoon

Airtight Container

Storage
Airtight Container for up to 6 Months in the Fridge.
Use Your Pickled carrots in the following Recipes