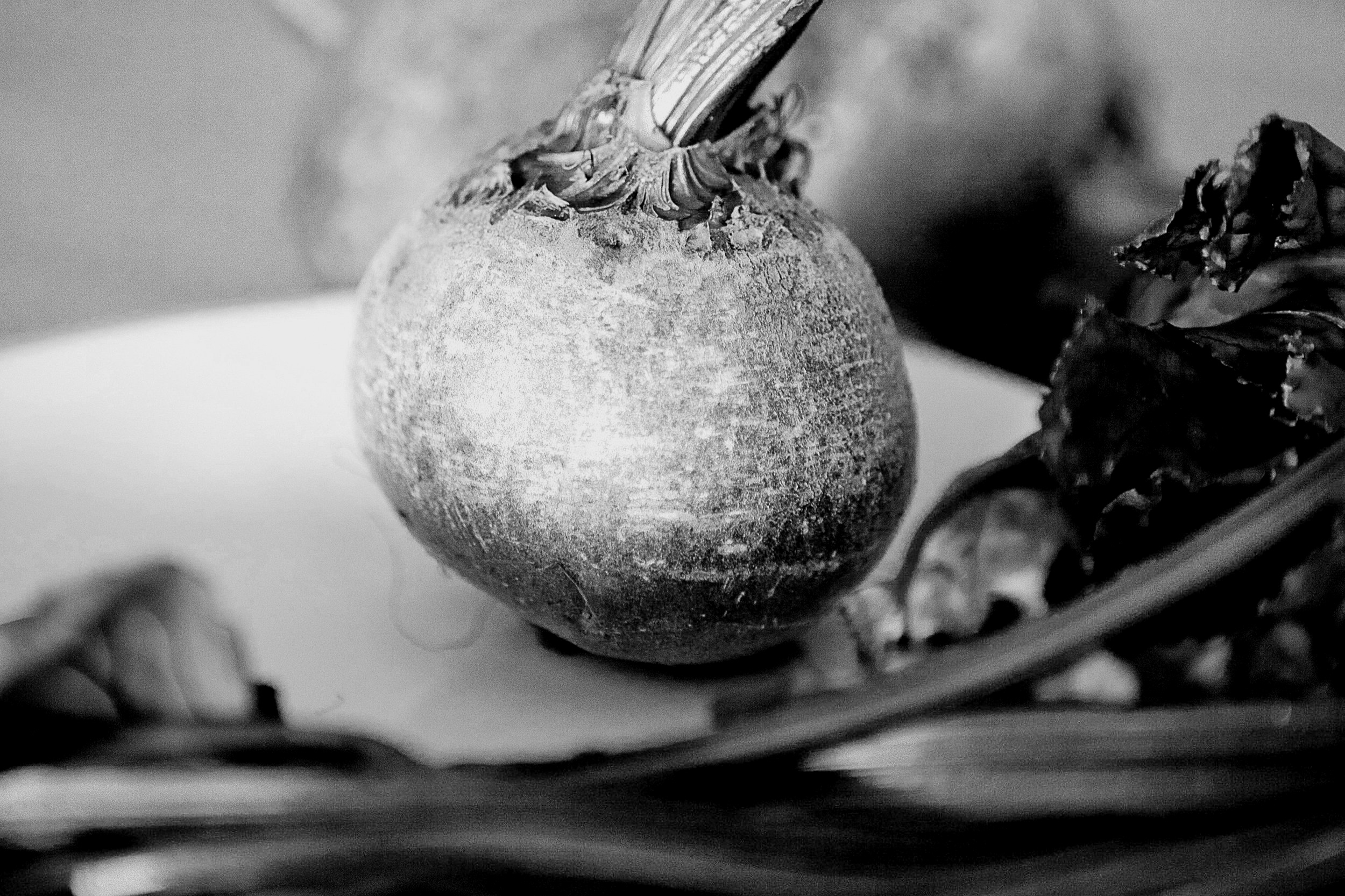 How to
Gather Ingredients and Tools, prep Garlic as indicated.

Place everything except for Beets into a large Pot and bring to a simmer.

While liquid is coming to a simmer, peel Beets and cut into ¼" thick disks.

Once liquid is simmering, place Beets into liquid and cook until fork tender.

Remove Beets and cool, while also letting liquid cool separately.
Bonus!
Try different color beets for fun, NOTE the red Beets will die things that touch it.

Great with cheeses for an appetizer.

Add to a salad for a bright kick.

Use different Spices to change flavor.

Use liquid for the Vinegar in our Mayonnaise recipe.
INGREDIENTS:
5 Lbs Beets (similar sized)

2 Cups Water

1 Cup Red Wine Vinegar

½ Cup Honey

3 Garlic Cloves, peeled and chopped

2 Tbsp Coriander Seed

1 Tbsp Salt
TOOLS:
Peeler

Cutting Board

Measuring Cup

Measuring Spoons

Knife

Cutting Board

Pot with Lid

Mason Jar

Airtight Container
Storage
Airtight Container for 3 weeks in the Refrigerator.
Use Your Pickled Beets in the following Recipes: