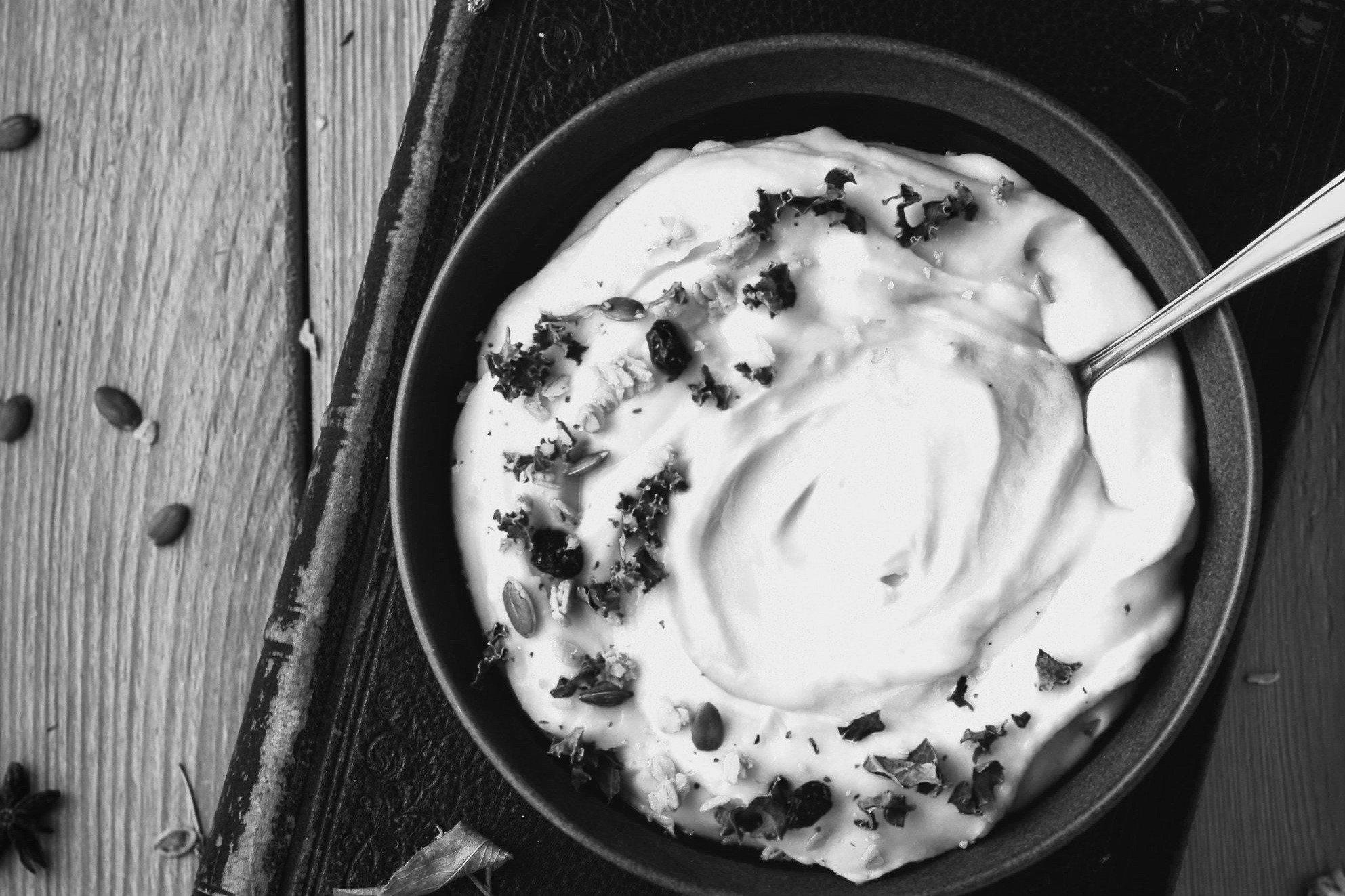 Total: Overnight + 15 Minutes
How to
Gather Ingredients and Tools (Food Processor & Container needed Day 2).

Combine Vinegar, Water, and Mustard seeds in a Bowl and let sit on counter overnight.

Combine mixture with Honey and Salt in a Food Processor and blend until desired consistency is achieved.
Bonus!
Extra Smooth Mustard - blend more for smoother consistency.

Course Mustard - measure out ½ Cup of overnight mixture and set aside while blending. Remove Mustard from Food Processor, add reserved ½ Cup mixture, and stir with a Spoon.

Add more Vinegar for a sharper flavored Mustard.

No Food Processor? No problem. Use an Immersion Blender to blend ingredients in a storage Container (Mason Jar will work well).
Ingredients
¾ Cup Apple Cider Vinegar

½ Cup Cold Water

⅓ Cup Yellow Mustard Seed

⅓ Cup Brown Mustard Seed

1 Tbsp Honey

1 Tsp Salt
Tools
Bowl

Measuring Cup

Measuring Spoons

Food Processor

Airtight Container (like a Mason Jar).
Storage
Airtight Container for up to 3 weeks in the Refrigerator.
Use Your Mustard in the following Recipes: