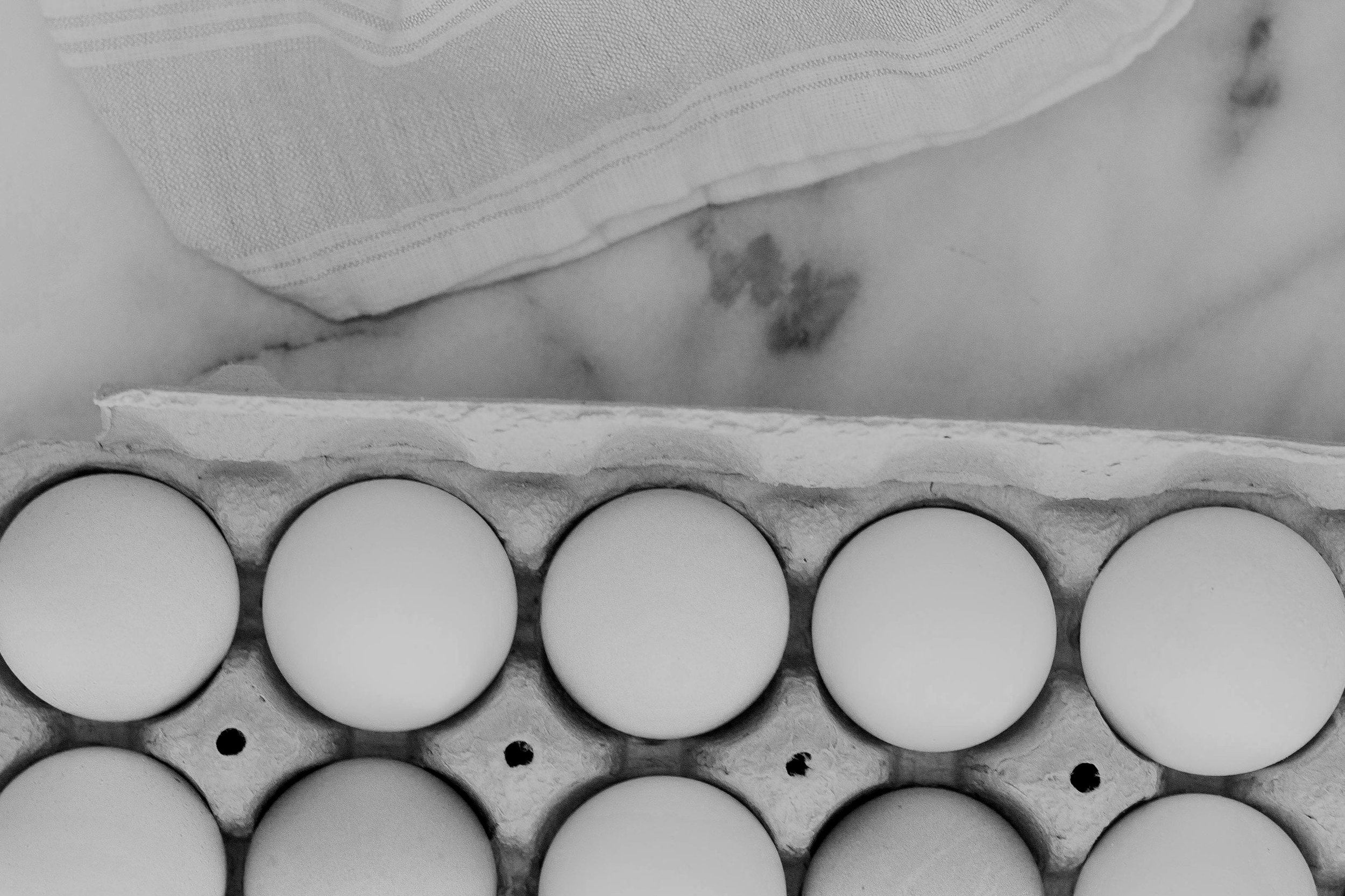 How to
Gather Tools and Ingredients.

Place Eggs in a Pot so that they are in a single layer, then add cold Water.

Place Pot on Stove set to high heat and bring to a boil. As soon as Water boils place a Lid on the Pot and turn off the heat.

At this moment set a timer for exactly 8 minutes.

While the Eggs are cooking, prepare a Bowl with Ice and fill with Water to create an ice bath. When timer finishes, remove Eggs from Pot and place in ice bath.

Once the Eggs have cooled completely, under a running faucet of cold water, gently crack and remove the shells.
Bonus!
Once Eggs are peeled, try storing them submerged in vinegar to make Pickled Eggs.

Add Eggs to Breakfast Recipes like Easy Bake Bacon or Chard and Potato Saute!

When peeling, try to keep the membrane attached to the shell.

For Soft Boiled Eggs, follow recipe but boil for 6 minutes
Ingredients
Tools
Pot with Lid

Bowl

Airtight Container
Storage
Airtight Container in the Fridge for up to 1 week.
Use Your Hard boiled Eggs in the following Recipes