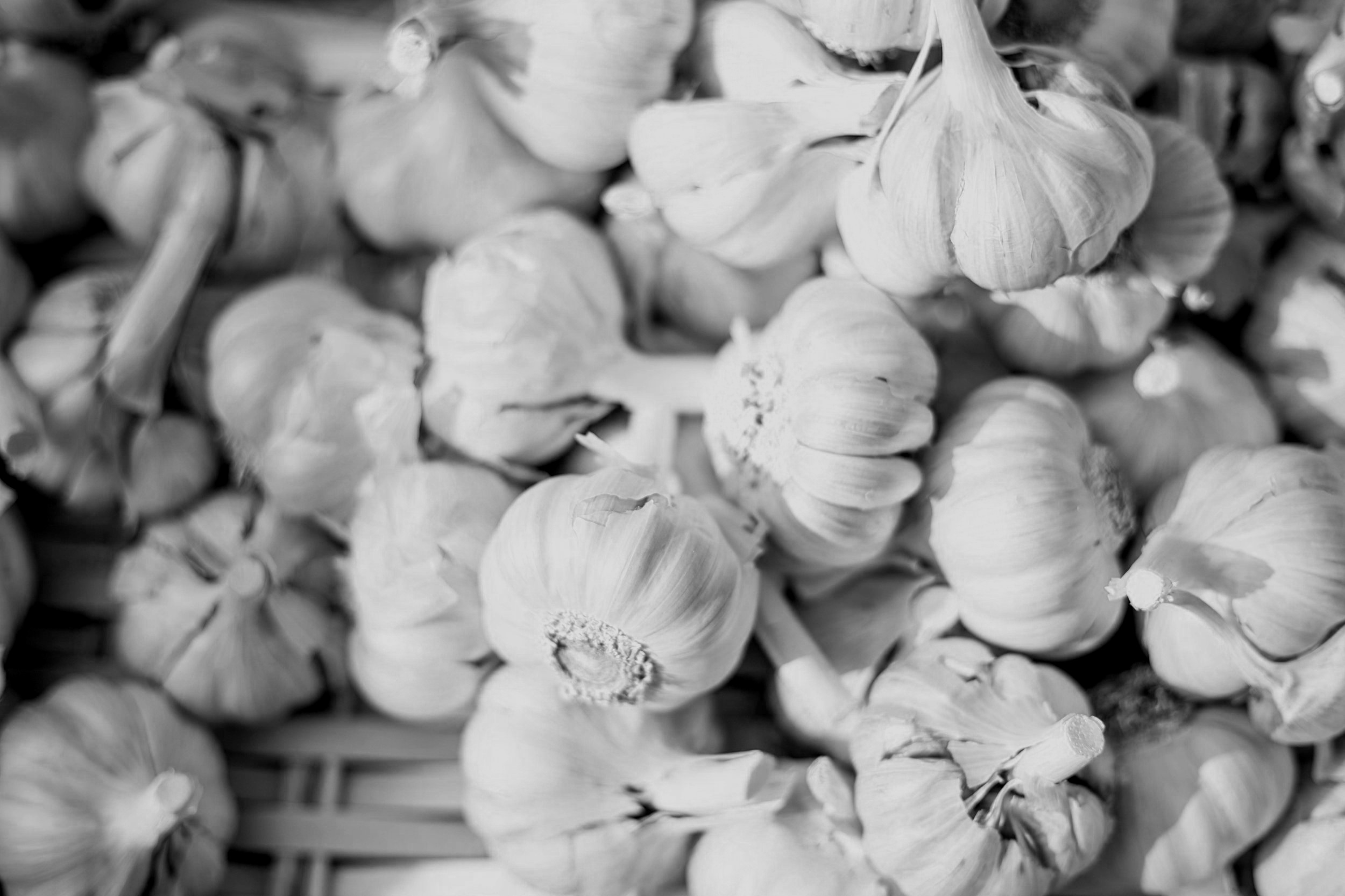 Total: 15 Minutes + 7 Days
How to
Gather Ingredients and Tools and prep Garlic.

Put all peeled Garlic in non-reactive Bowls and weigh the Garlic in grams.

Multiply total weight by .02, add that amount of Salt, and mix.

Let Garlic sit out for a week. Each day toss Garlic as Liquid is being leached out.

Place Garlic in Mason Jar in the Fridge.

Bonus!
Use in place of Raw Garlic for any recipe.






INGREDIENTS
20 Heads Garlic, Peeled

2% Salt (2% of peeled Garlic weight)
TOOLS
Cutting Board

Knife

Scale

Non-reactive Bowl

Mason Jar

Storage
Airtight Container for up to 6 Months.
Use Your fermented Garlic in the following Recipes