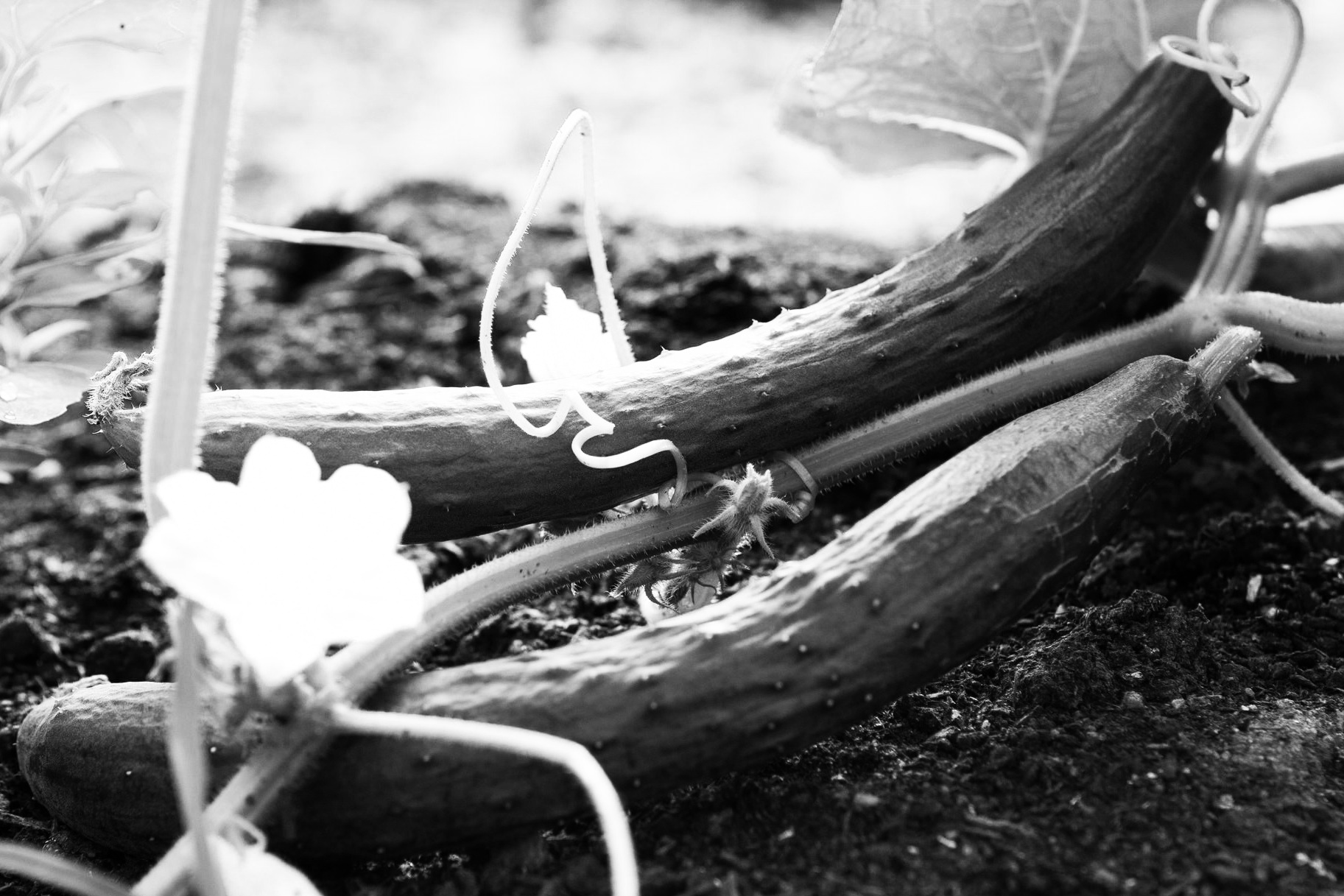 Fava Bean, Cucumber, Goat Cheese Toast
How to
Gather Ingredients and Tools, then prep Ingredients as indicated.

In a Bowl, add Cucumbers, sprinkle with 2 tsp Salt and mix. Then add vinegar and let sit for 5 minutes.

Fill small Pot with water and bring to a boil, then fill a separate bowl with ice and water and set aside.

Add Fava Beans to boiling water and cook for 1 minute, then with slotted spoon remove Fava Beans and place in ice bath to stop carry-over cooking.

Place half the Fava Beans in a bowl and mash with a fork. Then add Goat Cheese and 1 tsp Salt and mix to incorporate.

Spread Fava Goat Cheese Mixture on Toast, then top with Cucumbers and chopped Herbs.
Bonus!
Try adding Mint to the Cucumbers/Vinegar and Basil to the Fava mixture, or both to the Fava mixture.

Try adding a Poached Egg on top of the Toast.
Ingredients
2 Cups Fava Beans, shelled

2 Small Cucumbers, sliced into ⅛" rings (use Knife or Box Grater Slicer)

¼ Cup Goat Cheese

2 Tbsp Apple Cider Vinegar

3 Sprigs Mint, rough chop

Small Handful of Basil, rough chop

4 Slices Bread, toasted or grilled

4 tsp Salt
Tools
Knife

Cutting Board

Bowl x 3

Measuring Cup

Measuring Spoons

Pot

Slotted Spoon

Spoon

Box Grater

Toaster/Grill

Airtight Container
Storage
Store Fava Mixture and Cucumbers Separately in Airtight Containers in the Fridge for 4 days.