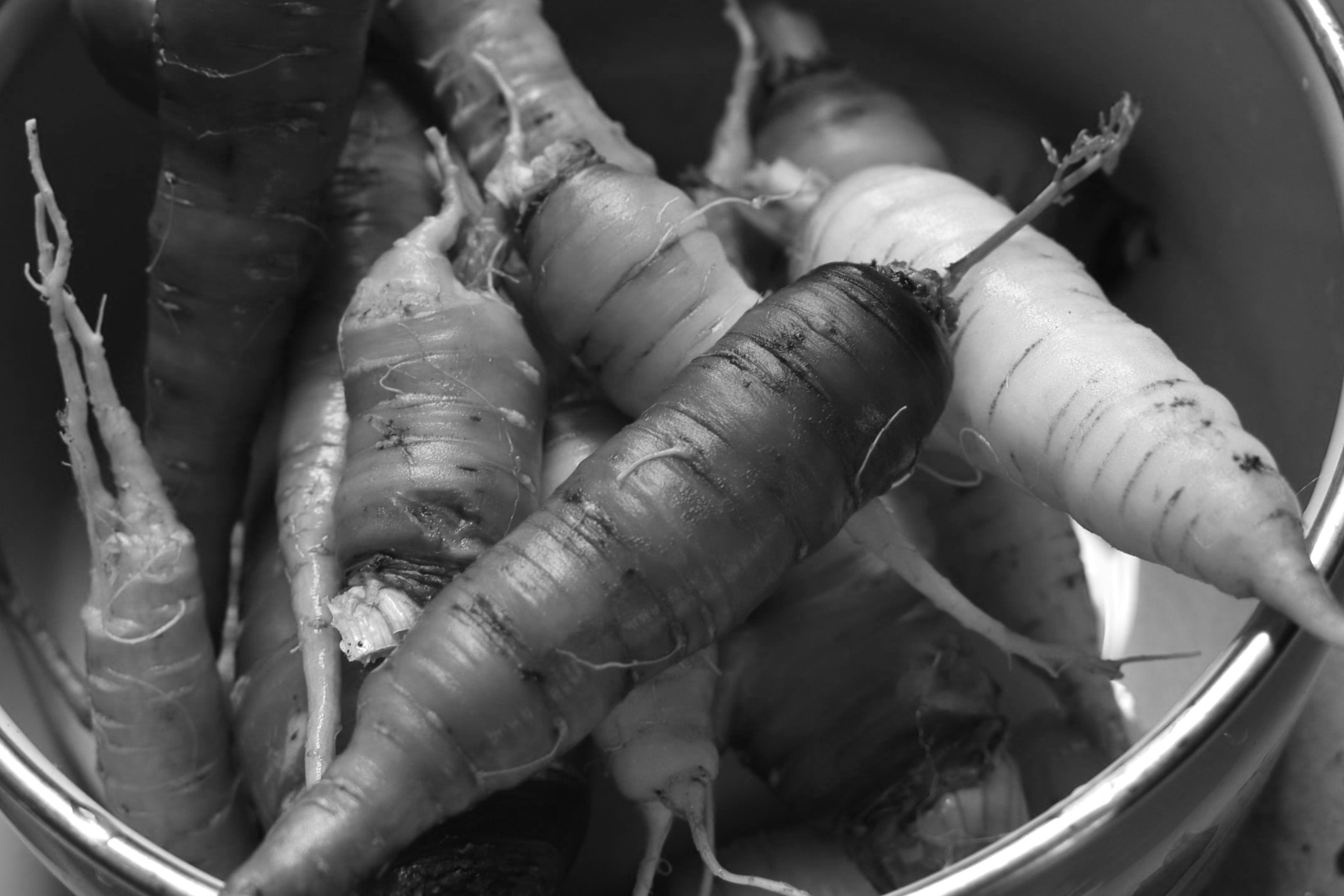 How to
Preheat over to 400F°

Gather Ingredients and Tools, then rinse Vegetables and Herbs and prep Ingredients as indicated.

Place Veg (except Garlic) in bowl and toss with Oil, Herbs, and Salt.

Lay Veg on Parchment lined Sheet Tray and bake until golden brown and tender.

Combine Garlic and Vinegar in a Bowl, toss with warm Roasted Veg.
Bonus!
Add any Veg you have or prefer.

For sweetness, drizzle a little honey on warm, Roasted Veg.

Add any Herbs you prefer.
Ingredients
8 golf ball sized Turnips, cut into wedges

1 bunch Broccoli Rabe, chopped

5 medium Carrots, peeled, cut into ¼ inch rounds

3 Garlic Cloves, peeled and chopped

¼ cup Apple Cider Vinegar

4 Tbsp Camelina Oil

1 Tbsp Salt

6 sprigs Thyme, stripped and chopped
Tools
Knife

Cutting Board

Peeler

Half Sheet Baking Tray

Parchment Paper

Bowl

Whisk

Airtight Container
Storage
Airtight Container in Refrigerator for 5 days.