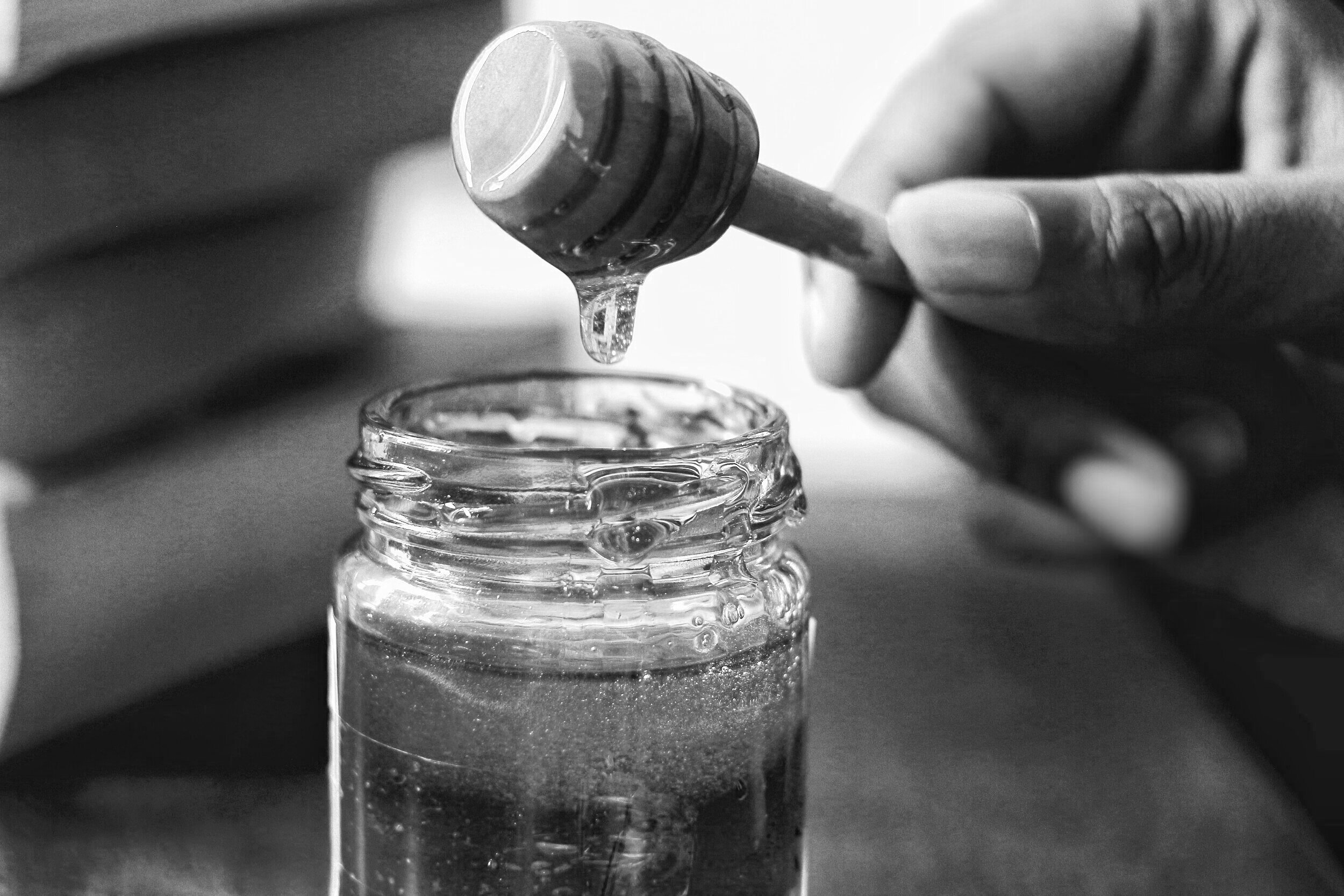 How to
Gather Ingredients and Tools, the prep Ingredients as indicated.

In a Pot, add all Ingredients and bring to a boil, then reduce to a simmer and cook Jalapenos for 5 minutes.

Remove Jalapenos with a Slotted Spoon and fill Jars with ½" space to the top.

Reduce the Honey Mixture on a simmer for another 5 minutes, then pour Mixture over the Jalapenos.

Let cool, then cover and refrigerate.



Bonus!
Try using different types of Peppers.

Add in some Spices and Herbs to change the flavor.

Once cooled, try adding Cowboy Candy to a blended Sauce or Salsa.

No Slotted Spoon? Instead pour Peppers into a Strainer over a Bowl.



Ingredients
1 ½ Cups Honey

1 ½ Pound Jalapenos, ½" sliced rings

⅔ Cup Apple Cider Vinegar

¼ Cup Water

6 Cloves Garlic

1 Tbsp Salt

Tools
Cutting Board

Knife

Pot

Slotted Spoon

Measuring Cups

Measuring Spoon

Jars
Storage
Store in an Airtight Container in the Refrigerator up to 6 Months.
Use Your Cowboy Candy in the following Recipes: