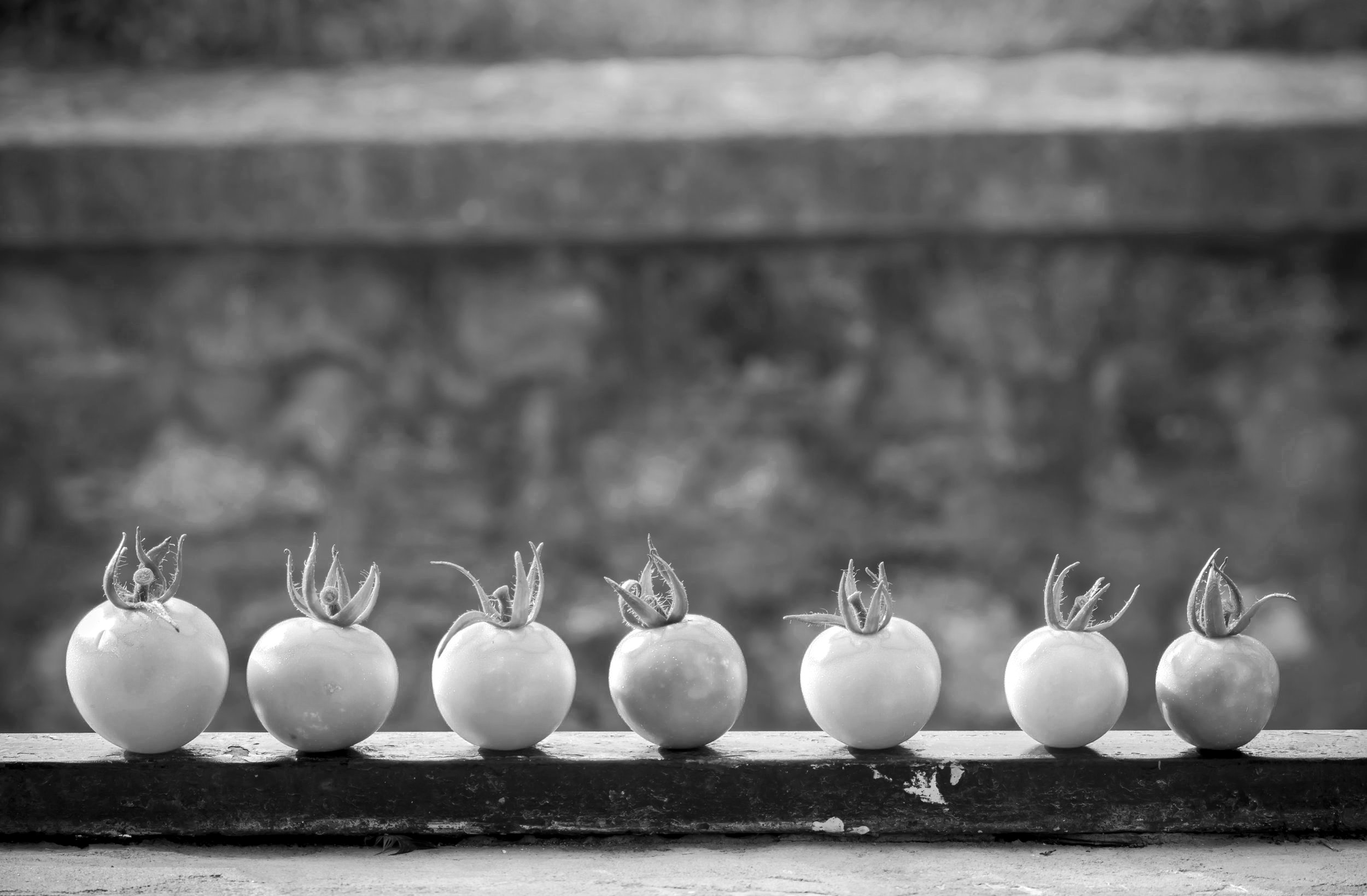 Total: 30 Minutes + 1 Hour
How to
Gather Ingredients and Tools, then prep Ingredients as indicated.

Slice Tomatoes into quarters (easiest with bread knife), then use hands to remove liquid and seeds. Chop quarters into bite size pieces.

Have Bowl and chopped Tomatoes ready near the sink. Squeeze Tomatoes gently one handful at a time to remove excess juice, then add to bowl. Repeat until all Tomatoes are in the Bowl.

Add Basil and 1/4 Cup of Olive Oil to the Bowl, then gently stir. If planning to serve the entire mixture day of, add 2 tsp the Salt.

Let mixture sit for at least 1 hour. The longer it sits, the more flavorful it will become.

When ready to serve, grill or toast slices of Bread. Once toasted and still hot, rub one side of each slice of Bread with Garlic Clove.

Spread Bread Slices on a plate and top with Tomato mixture. Drizzle with olive oil and add more Salt to taste if desired.
Bonus!
Try different types of Tomatoes.

Leave Tomato mixture unsalted if you will not eat all the first day.

Rub both sides of Bread Slices with Garlic for a more pungent flavor.

For a fancier Bruschetta, top with our Caramelized Onions.

Use leftovers in a soup, our Anything Scramble, or topping for almost any After Breakfast Recipe!

Use is indicated for an appetizer, or increase the quantities and serve alongside our Autumn Salad or Winter Squash Soup for a whole meal.



Ingredients
4 medium-large ripe Tomatoes,

2 Garlic Cloves, peeled and left whole

1 medium bunch Basil, finely chopped

1 loaf Bread, cut into thick slices

1/4 Cup Camelina Oil + drizzling

1 Tbsp Salt
Tools
Knife

Bread Knife (serrated)

Cutting Board

Bowl

Measuring Cup

Measuring Spoons

Spoon

Toaster/Grill

Airtight Container
Storage
Best used day of. If making to store, do not add Salt until ready to serve and store in Airtight Containers in the Fridge for 2 days.