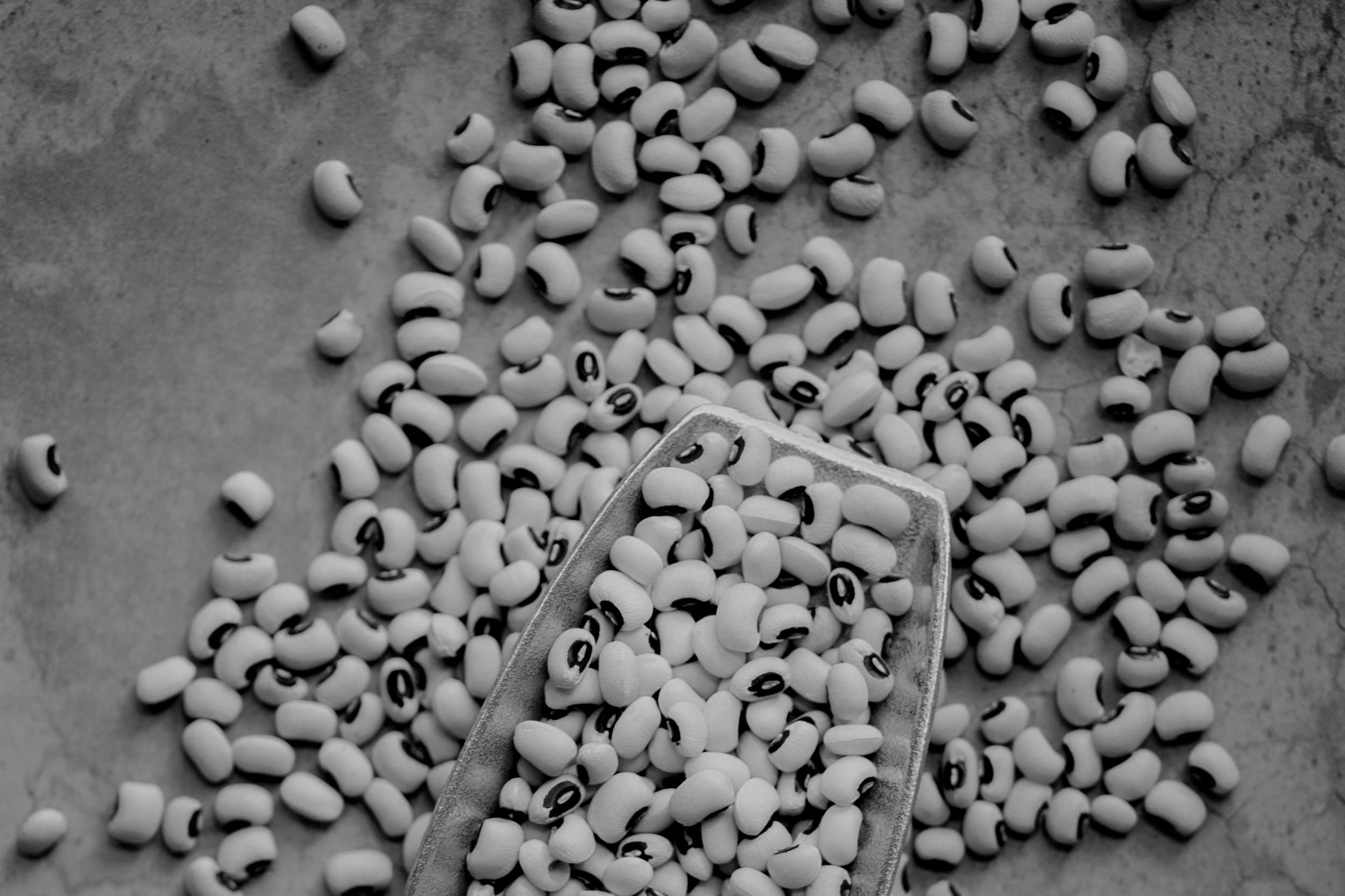 Total: Overnight + 1.5 Hours
How to
Gather Bowl and Strainer, rinse Beans, and fully cover with Water in Bowl.

Soak Beans overnight (at least 10 hours). The longer the Beans soak, the faster they will cook.

Gather Other Ingredients and Tools, then Prep Ingredients as indicated.

In a large Stock Pot on the Stovetop, heat up Butter. Once Butter is hot, add chopped Onions. Cook on medium heat until translucent, then add Garlic and cook for about 3 minutes.

Add soaked Beans and Bay Leaves and cover with Stock or Water. Bring to a boil, then reduce to a simmer. Cover and cook for 45 minutes.

Remove Lid to stir and check consistency. As the Beans cook and absorb the liquid, they will need more frequent stirring.

Taste Beans to check doneness and once they are finished, add Salt and Vinegar. NOTE More Salt and Vinegar can always be added, but you can't take it out, so stir and taste frequently!
Bonus!
Add any other Vegetables you like to the Beans (add to Pot when Beans are ¾ done so that the Vegetables don't turn into mush).

Add any Meat (like bacon!) to flavor the Beans.

Add any Seasonings or Herbs you prefer.
Ingredients
1 Pound Dried Beans

2 Tbsp Butter

2 Onion, chopped

6 Garlic Cloves, chopped

7-8 cups Anything Stock or Water

1-2 Tbsp Salt

¼ Cup Red Wine Vinegar

2 Bay Leaves
Tools
Bowl

Strainer

Large Pot with Lid

Measuring Cup

Measuring Spoons

Knife

Cutting Board

Spoon

Airtight Container
Storage
Airtight Container in Refrigerator for up to 5 days.
Use Your Braised Dry Beans in the following Recipes: