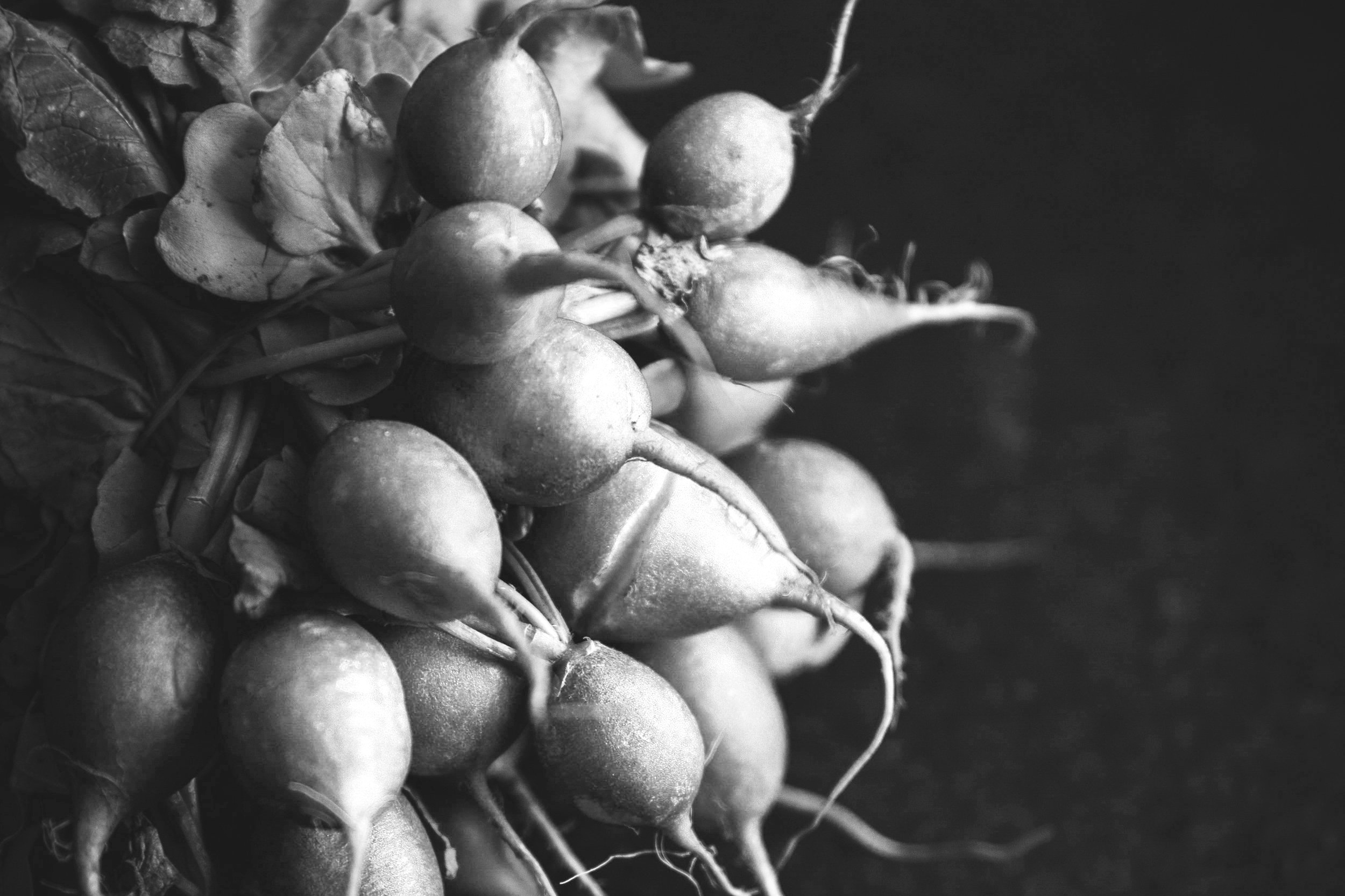 How to
Gather Tools and Ingredients, then prep Radicchio and Mustard Greens as indicated.

Fill Bowl with cold Water.

If using a Mandolin, set as thin as possible for slicing Beets and Radishes. Slice and store in cold Water.

If using a Mandolin, set slightly thicker. Slice Carrots a little thicker than Beets and Radishes and store in cold Water.

While Vegetables are soaking in cold Water, chop Thyme and combine with Vinegar, Oil, Honey, and Salt.

Vegetables will curl in cold Water. Once achieved, remove from Water, and mix all Vegetables in Bowl and add Oil/Vinegar mixture.

Season with more Salt if necessary.

Bonus!
Use our Honey Mustard Dressing for an extra kick!

Top with our Roasted Peppers or any of our Pickled Veg.

Top with our Poached Egg or Boiled Egg!

Try using different fresh Herbs that are available like Mint.

Try different varieties of Radicchio

Add in as many fresh Vegetables that you have on hand.

Good opportunity to use your favorite local Cheese!

Add some toasted Nuts or Seeds for some umami.



Ingredients
1 Small to Medium head Radicchio, cleaned and chopped

4 Medium Radishes, sliced

½ Cup Mustard Greens, cleaned and chopped

1 Medium Beet, peeled and sliced thin

3 Small Carrots, peeled and sliced

½ Cup Oil

¼ Cup Apple Cider Vinegar

1 Tbsp Thyme, stemmed and chopped

1 Tbsp Honey

1 tsp Salt
Tools
Knife

Cutting Board

Bowl

Measuring Cup

Measuring Spoons

Spoon

Airtight Container

Mandolin or Knife

Peeler

Whisk
Storage
Airtight Container in the Refrigerator for 24 hours.